We combined a reading & discussion of Tim O'Brien's The Things They Carried, with writing by women who served in Vietnam. We especially featured neighbors who served in Vietnam, and in Iraq.
Our special guest was Mary LaManna, who served in the US Army Nurse Corps in the Third Field Hospital in Saigon, and in the 629th Medical Detachment.  Mary brought a lovely exhibit of her personal memorabilia from her years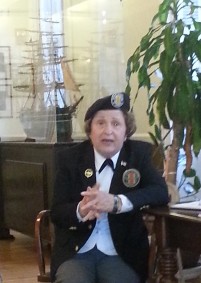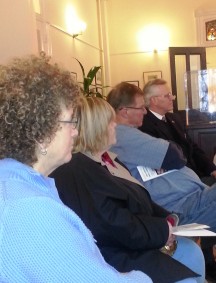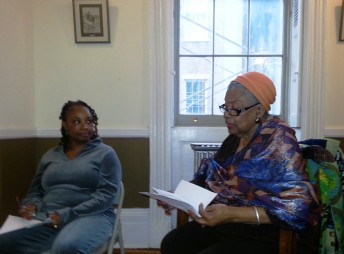 of service.
Mary has held memberships in organizations including the Thomas J. Tori Chapter of Vietnam Veterans of America; North Shore Post of Veterans of Foreign Wars; Women's Veterans of America; Staten Island Women's Post of the American Legion; Cichon Post  of the American Legion; United Staten Island Veterans Organization; and Catholic War Veterans.