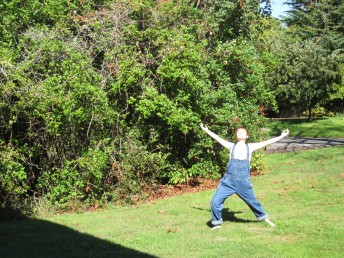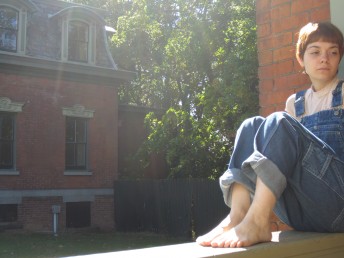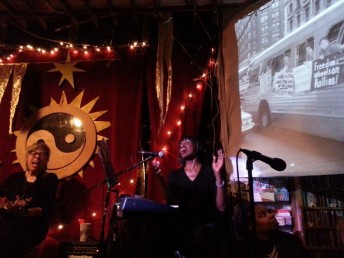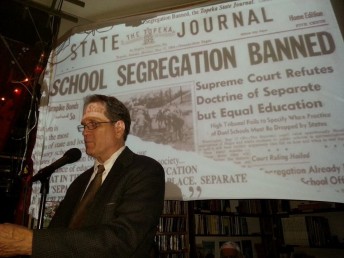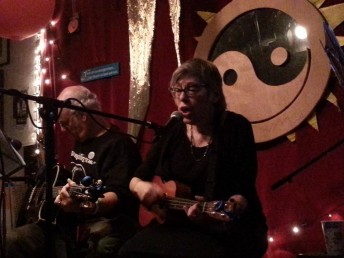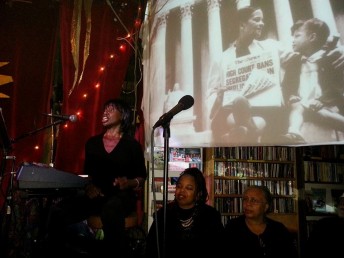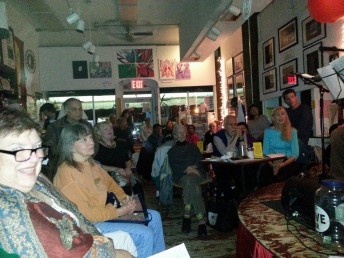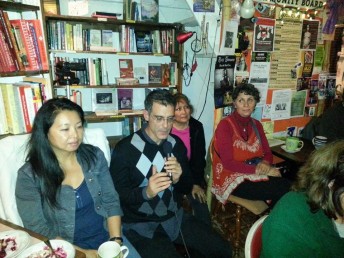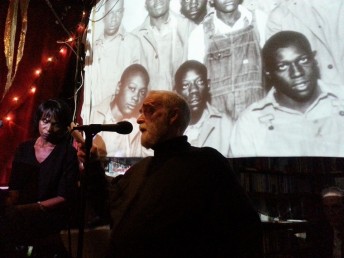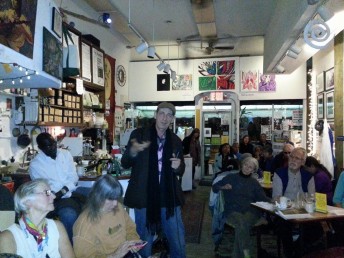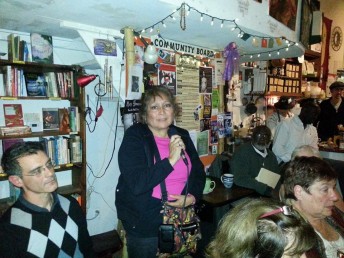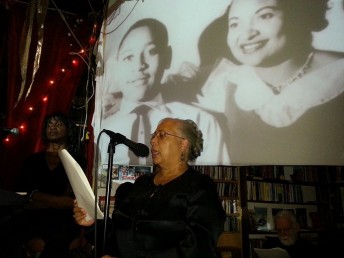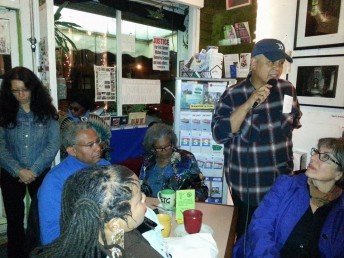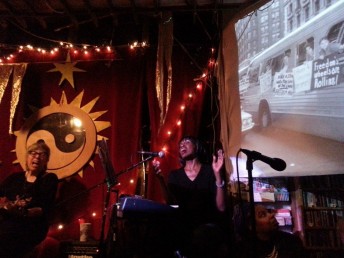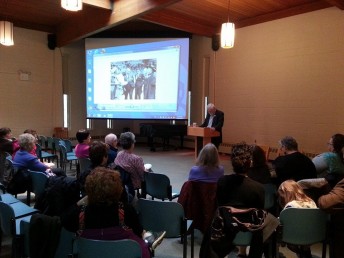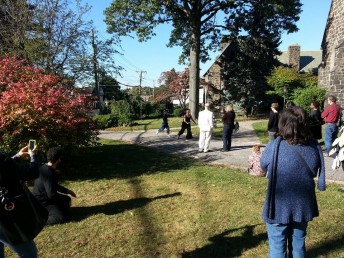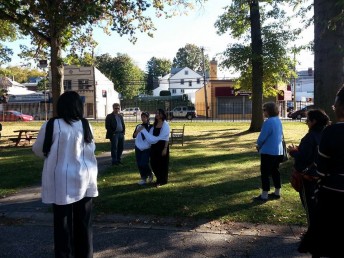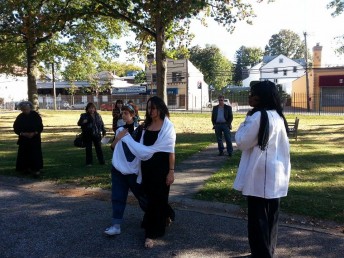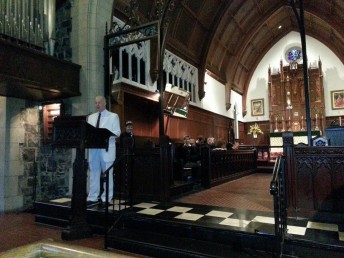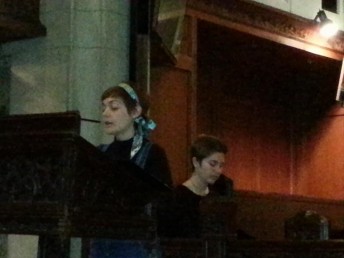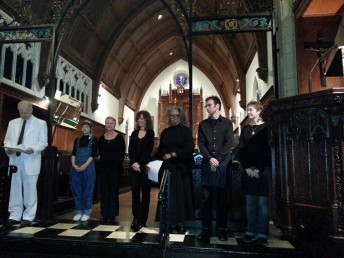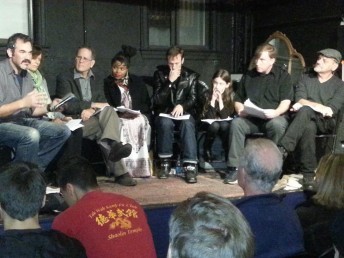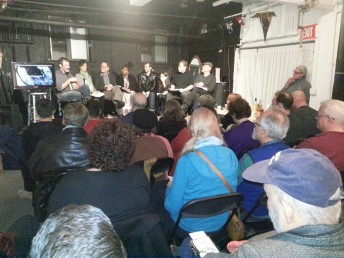 #NEABigRead      Staten Island OutLOUD's album of our To Kill a Mockingbird Big Read 2014-15 series:  Here are some representative photos.  More images on our Facebook Page, www.facebook.com/StatenIslandOutLOUD & Instagram  #statenislandoutloud
Staten Island OutLOUD has hosted over 35 Mockingbird events: 20+ book discussions, plus a host of special events, including oral histories of the American civil rights movement and local civil rights work, film screenings, an art exhibit, a photography lecture & discussion, concerts, book giveaways, dance & spoken word performances. The publisher of a biography of Truman Capote discussed his work & relationship with Harper Lee.  A filmmaker illustrated Horton Foote's  translation of Harper Lee's novel to the screen. A photographer drew parallels between Harper Lee's Maycomb and the rural Alabama scenes portrayed in Let Us Now Praise Famous Men, the photo essay of life in rural Alabama during the depression, by Walker Evans and James Agee.
Oral history was an important component of our Big Read series.  Our friend & neighbor Rev George McClain worked in rural Alabama & Mississippi as seminarian and as a newly-ordained minister.  In October, George shared his personal story -(to a pack house) of his work in Alabama during Freedom Summer on voting rights and integration.  In March 2015, George attended the 50th anniversary commemoration of the Selma-to-Montgomery marches.  He was in Selma with Dr King in 1965, and upon his return from the anniversary events, he shared his personal papers, photos and observations of those landmark marches, and surrounding events.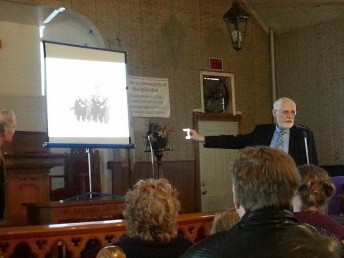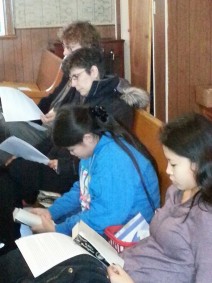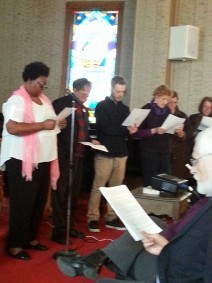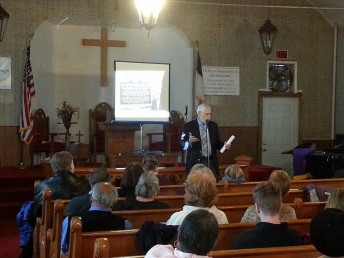 Our Mockingbird events contributed to the continuing community dialogue concerning the death of Eric Garner in July, 2014.   We highlighted important anniversaries of landmark events in American civil rights history, and significant events in our local civil rights history..
Staten Island choreographer Melissa West performed with dancer Rosita Roldan in our Kickoff event, "In Search of the Mockingbird", at historic St Mary's Episcopal Church. Melissa danced as the young Scout and Rosita portrayed the adult Scout.  Their stage was St Mary's massive garden and  lawn, shaded by tall elms and sycamores: a setting that transported our guests to the town of Maycomb, Alabama.  Yet beyond the church lawn is an urban scene, punctuated by sirens, car horns and kids playing. That contrast reminded our audience that the lessons of To Kill a Mockingbird can be found right here on Staten Island.
"What kind of mockingbird are you?" is the question that Kristi Pfister;s art students at Staten Island Academy asked of visitors to the exhibit they mounted, inspired by To Kill a Mockingbird, in the school's atrium.  Students created paintings, a beautiful 3D installation of mockingbirds in flight suspended from the ceiling, and a wall installation in which guests were invited to add feathers to the mockingbird's wings, inscribed with messages.  Guests wrote in black or white pencil on white, grey or black paper feathers – Students then arranged the feathers on the wings on the wall.  The exhibit continued through most of the autumn, and members of the public were welcome to visit the gallery.  OutLOUD and the Academy co-hosted a community reading & conversation about To Kill a Mockingbird, and its questions about life-transforming decisions.
Local artists presented a powerful concert of the music of the civil rights era, together with readings & conversation about Mockingbird's message for us today.  That event held special significance for our community, because it took place just a few steps away from the site of Eric Garner's death – a galvanizing event that informed so much of our Big Read discussions.
We met Polish filmmaker Piotyr Kajstura when he came to one of OutLOUD's Mockingbird events.  We discovered that he'd made a film based on a 19th century slave folk tale, When They Could Fly.   When our community asked us to extend our Mockingbird series, we hosted a screening of Peter's magical realist film,  with a Mockingbird reading & discussion.
When Harper Lee was a struggling young writer, working as an airline reservation clerk in New York City, two dear friends astounded her one Christmas morning with an astounding gift:  A full year off to do nothing but write.  After serious hesitation, Miss Lee was persuaded to accept their gift, and the result was To Kill a Mockingbird.  Some years later, she wrote a beautiful essay about that day, and the gift that changed her life.  Our performance was inspired by Miss Lee's personal story, and the performance artist, D.B. Lampman, personified Harper Lee.  In one segment of the performance, Ms. Lampman recalled a gift that changed her life, the Krasner-Pollock award, which enabled her to devote a year solely to her own artistic work.